ON-GOING STUDIES
WEDNESDAY | 8:45 AM - 9:25 AM | MAIN SANCTUARY
[Beginning September 5th]
Leader: Rev. Suzanne Dornsmith
Practice the presence of God as you gather with others to share scripture and time in silent prayer together.
- REAL MEN COOK WITH FIRE -
2nd MONDAY OF EACH MONTH | 6:30 PM | ADMINISTRATION BUILDING - MAIN ROOM
Join other men of the church for dinner and a discussion of life application of Biblical passages.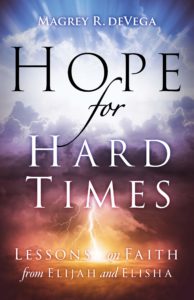 Hope for Hard Times
by Magrey deVega
Sundays January 13th through February 9th
5:30 p.m.
Admin Building
During hard times, it often seems like the only option is to throw in the towel.
In Hope for Hard Times, author Magrey deVega examines the lives of the great biblical prophets Elijah and Elisha and reveals a consistent message in their stories: Don't give up, and don't lose hope. Trust that God will help you find a way.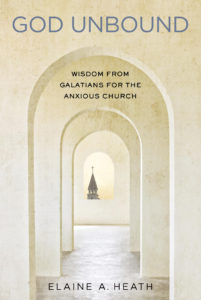 God Unbound: Wisdom from Galatians for the Anxious Church
by Elaine Heath
Saturday, February 29th
8:45 a.m.
Fellowship Center
Just as Paul led the Galatians through a radical cultural change to expand their view of God, themselves, and the church's mission, Christians are challenged to do the same today. Elaine Heath urges the church to boldly follow the Holy Spirit's leadership beyond buildings and programs to join what Jesus is doing in the world.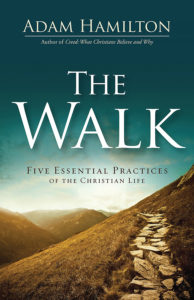 The Walk
by Adam Hamilton
Lenten Series
Dates Coming Soon...
How do we walk with Christ—daily follow him, grow in him, and faithfully serve him? In the Gospels, Jesus modeled for us the Christian spiritual life. The apostles taught it in their writings. And the Church has, through the last 2,000 years, sought to pursue this Christian spiritual life.
In The Walk, Adam Hamilton focuses on five essential spiritual practices that are rooted in Jesus' own walk with God and taught throughout the New Testament. Each of these practices is intended as part of our daily walk with Christ while also being an essential part of growing together in the church.