"I needed clothes and you clothed me."
Matthew 25:36
You no longer need an appointment. You can visit the Second Blessing Clothing Closet on Thursdays from 9:00 a.m, – 12:30 p.m.
Please keep in my mind that if you come after 12:15 p.m. you will not get the full time to look around and receive clothing.
Are you in need of clothing, household goods, or items for your children? Check out our Clothing Closet.
We also have seasonal decorations, toys and books; all items are free. Our Clothing Closet is open on Thursdays. You will get to come and select clothing and household items for you/your FAMILY.
Nuestro closet de ropa esta abierto solamente los Jueves con citas. Selecciona la fecha y la hora para registrarte. Puedes llevar ropa para ti y tu familia y articulos para tu hogar.
Por si necesitas ayuda para o envia texto al
(704) 963-5587 en espanol
With the donations of clothes and home goods from our congregation, our clothing closet is able to provide clothing and household items to hundreds of families who otherwise would have none. This is a communal effort and provides much more than just material support to many.
Donations are accepted on Thursday's from 9:00 a.m. – 1:00p.m.
For questions about the Clothing Closet, how to donate items, or how to volunteer, call the Church Office (704) 782-1109.
Second Blessing Clothing Closet Entrance
251 Union Street N, Concord, NC 28025
Enter off of Donnie Ave NW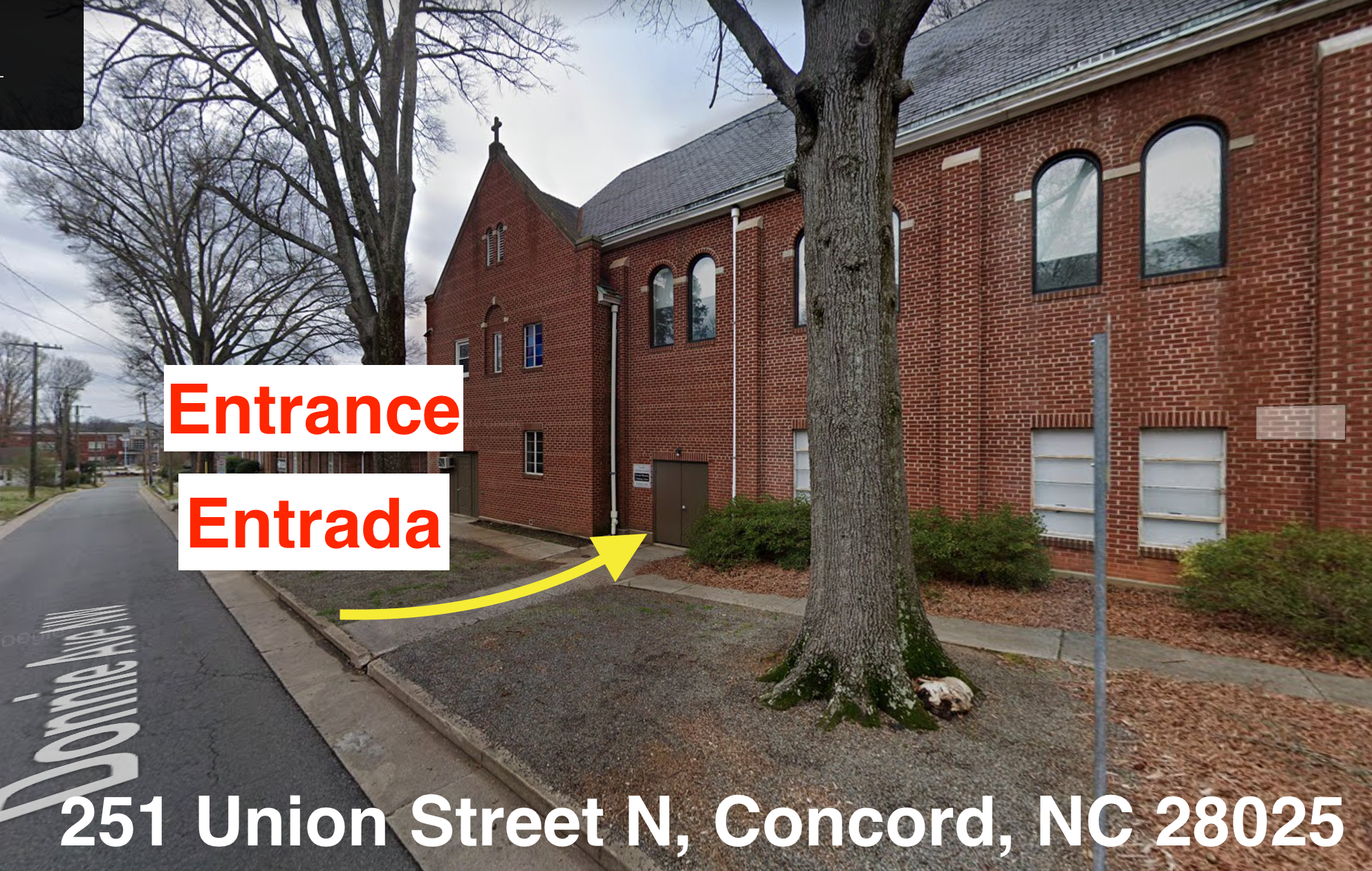 Second Blessing Clothing Closet Parking
11 Donnie Ave NW, Concord, NC 28025